Scalable, reliable, natural colourants and more…
At ScotBio we are always looking to create quality ingredients in new ways. From our unique food colourant ScotBio Blue to our latest natural protein.
We make our production scalable, our products natural and always traceable. And we're only just beginning.
Out of the blue. We created Blue. A natural colourant made from spirulina. That's traceable, reliable and safe. Used in food and beverages for confectionery, ice cream, waters, juices, sports drinks, blue cocktails, gin, vodka, rum, tequila and more. And suitable for use as an excipient or reagent too.
To learn more about ScotBio Blue and how you can use it, ask one of our experts
Traditional sources of protein are placing ever increasing strain on our land, our climate, our resources. As the world's population grows, consumer demand for sustainable plant-based protein has never been higher. And we've never been more prepared to help meet it.
ScotBio Protein comes from our all natural, traceable spirulina. That's good for you, and the planet. And because it's grown indoors in a clean controlled environment, you know exactly where it came from. Simply add to smoothies, juices, pastas, chocolates and more.
To learn more about our Protein and how to use it, get in touch.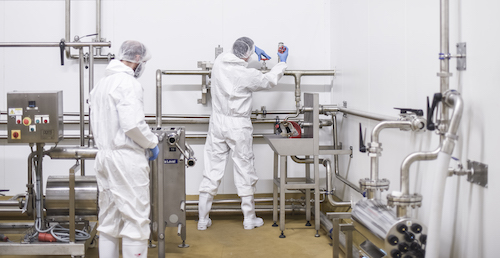 ScotBio Blue comes from the blue pigment in spirulina – phycocyanin. Unlike other producers we grow our spirulina inside under GMP conditions in our custom production facility rather than outside in open ponds. Our patented production method causes the spirulina to turn more blue. That makes it easier for us to extract an all-natural high purity product. At any scale.